Fret no more – the long wait is officially over, as Ping reemerge with a brand new rocker from the upcoming album "The Zigzag Manoeuvre". "God Made My Day" is a hard rocking vision of post-apocalyptic Russia, sparked with enthusiasm and Jamiroquaiesque chorus. Once again, impressive cover art by painter Christer Karlstad and designer Martin Kvamme. All instruments are played by the usual suspects, including the sensational Kristoffer Berre Alberts breathing air rhythmically through his portable single-reed brass artifact.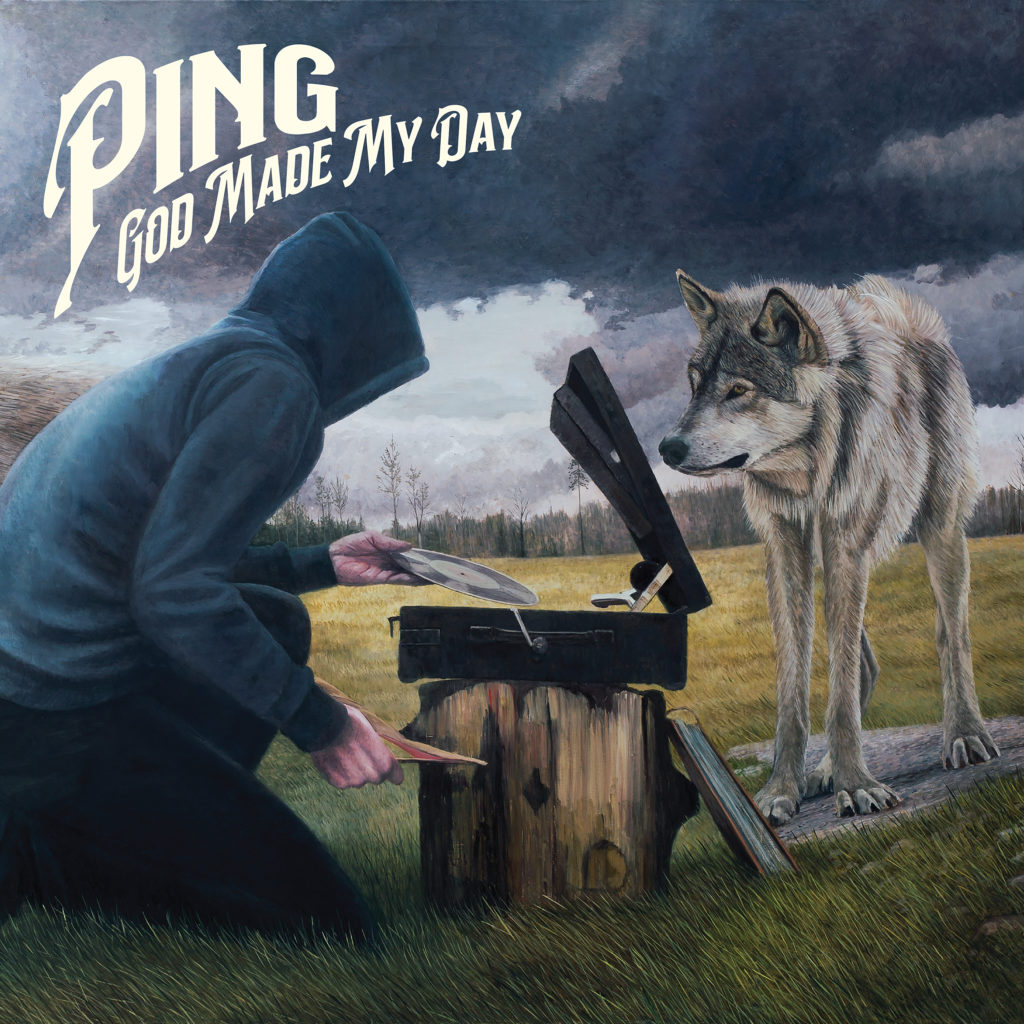 God Made My Day

Climbing out of the shelter.
Through the rubble of the Voronezh Zoo.
With a zig-zag Manoeuvre, on a prowl tonight.

God made my day! Climbing out,
through the rumble of the Voronezh zoo
With a zig-zag manoeuvre, on a prowl tonight.

Don't ask why. It's the day I die.
It's a broken voice. It's a living lie

On a motorcycle trip, going straight to the top,
two bucks for a bang and a holler!
Bang! Bang! Bang!

Don't ask why, it's the day we die,
it's a broken marble, we're flying high.

I'm waiting for the water to boil.

Climbing back in the shelter.